It's like Olivia Newton John and John Travolta sing, 'Summer days drifted away, but oh, those Summer nights.' Those Summer nights indeed! Long evenings fading into warm, starlit night skies that just seem to last forever – sweet bliss.
As the days get hotter and the nights get longer, Summer nights require easy and effortless glamour. Sun-kissed cheeks enhanced with subtle contouring with natural looking skin with the definition of a strong brow. What you need is a look that will compliment your new silky sundress, romantic sunsets and cocktails with your friends under the stars.
We have compiled a list of our favourite evening time looks and our makeup products that will allow you to recreate them for yourself!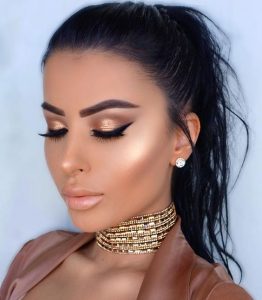 Absolutely nothing says Summer nights like gold, glowing skin. By brushing bronzer along your cheekbones, forehead and across your eyelids, you will add depth and dimension. Highlighting above your cheekbones and lightly on your cupid's bow will give you an iridescent shimmer all night long.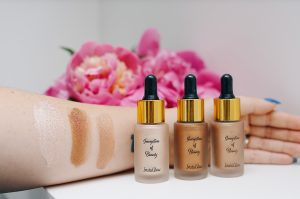 To achieve this look at home, we recommend our 'Bad To The Bronze' and 'Sun-kissed' Highlighters. Our concentrated highly pigmented highlighters are a must have for all lovers of glow. They can be used alone as a liquid highlighter, simply apply to the high points of the face and blend with a synthetic brush or sponge for dimension and glow. Get your glow on with our incredible highlighters.
To Shop Highlighters, click here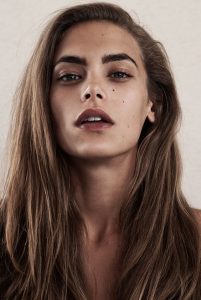 The key to effortless beauty starts with the basics: beautiful skin and a strong brow. Use just enough foundation to cover any blemishes and even out skin tone; fill in the brows with our Eyebrow Pomade.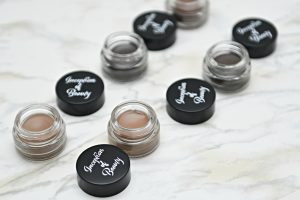 This creamy, multitasking eyebrow gel glides on skin and hair smoothly to create clean, defined brows. The standout formula works as a brow primer and provides color, sculpture, and shading. Inception of Beauty eyebrow pomade is perfect for long lasting flawless brows.
To shop eyebrow pomade, click here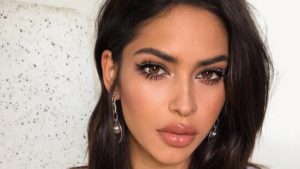 Summertime calls for hot days and you are often moving from one extreme temperature to another in search of AC! The change in temperatures can leave your lips seriously dry, which usually means whatever lipstick you put on, will simply flake off. But don't pout, because we have the solution for you.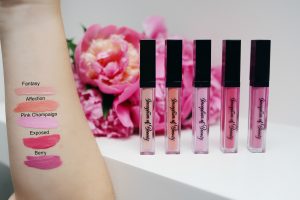 Our liquid lipsticks helps maintain the lips hydration,and gives you full coverage. It delivers a rich, long-wearing matte look to lips. Use the flat sponge-tip applicator to apply Inception of Beauty's liquid lipstick with precision for an unforgettable look. Choose between 5 different shades to create the perfect look.
To shop liquid lipsticks, click here
TOP SUMMER BEAUTY TIP: INVEST IN THE PROPER TOOLS
"Most of us like to have a light base just to even out our complexion during the summer, but if not properly applied, it will slide off the face and end up looking like an oil slick," says makeup artist Monika Blunder.
To avoid makeup sliding off your face in a hot, sweaty, ill-applied mess, make sure you are using the correct brush when applying your foundation, when contouring and when added bronzer.
This is our gorgeous 8 piece makeup brush set. Designed specifically to make it easy to apply powder, cream and liquid formula's to the face, getting a flawless application is super simple. With everything you need to create a complete makeup look, these makeup brushes come in our sleek zip pouch, so you can touch up while on the go.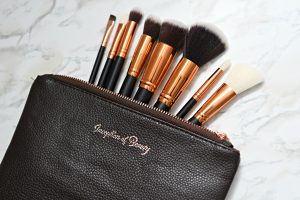 From highlighting to contouring, this 10 piece set gives you so many options. The brushes have a oval shape design that's ideal for blending foundation, blush, or powder to your face or cheeks. With so many different sized brushes to choose from, you can achieve any look you want!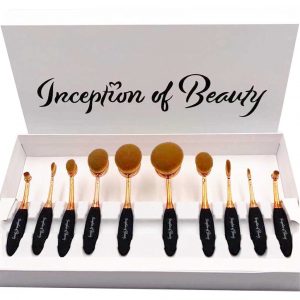 To shop makeup brushes, click here