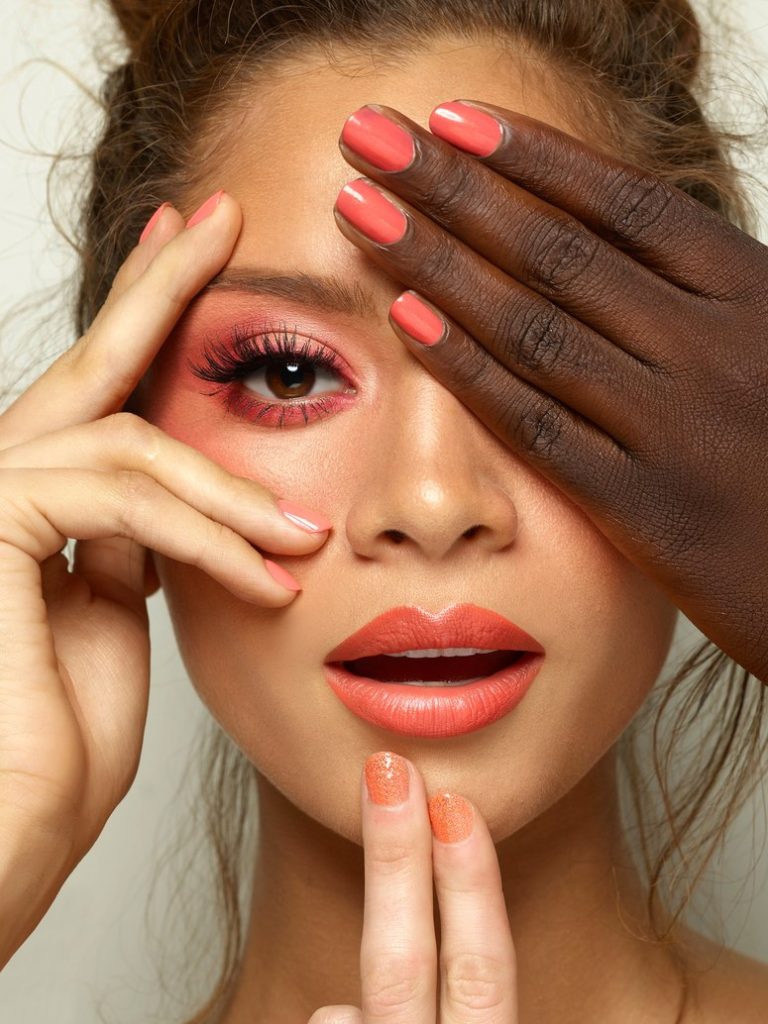 Living Coral – the colour of 2019. Every year the Pantone Colour Institute announces the hue that will take the next 12 months by storm. In their press release the stated that the colour "is evocative of how coral reefs provide shelter to a diverse kaleidoscope of color." The Institute also notes that the color coral "is a nurturing color that appears in our natural surroundings and at the same time displays a lively presence within social media."
But how does this colour translate into beauty, fashion and lifestyle? Let's find out…
This is not the first time that the colour coral has been spotted within the fashion industry. The 1950 March issue of Vogue featured a piece from the Paris collections that included an orange coat from Elsa Schiaparelli, Cristóbal Balenciaga's pinky orange tones, and Christian Dior's velvet swing coat. Coral bounced back again briefly in the '60s, again in the '80s and finally in 2010 with with the colour blocking trend.
Recently, Coral has been found lighting up the Spring 2019 catwalks. Marc Jacobs led the pack with a pastel-hued collection that included several blush coral looks for day and three completely feathered gowns in pink and orange.
If you want to add a little coral to your wardrobe this year, here are a few tips to consider when making your purchases. Add it is a pop of colour to each outfit through your accessories, for example a handbag, a pair of boots or heels. Colour block your outfit using coral and make a statement no matter where you go.
LIVING CORAL: MAKEUP LOOKS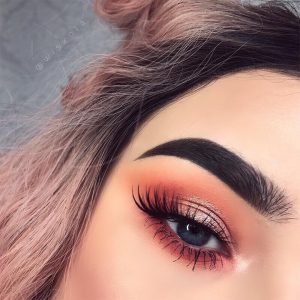 Makeup artist Charmaine Parr, from Paul Anthony Aesthetics, New York. "I use it all the time — it brings life to your face and it seems youthful and carefree. You might think it's a 'grandma color,' but it's not and looks good on everyone whether you're black, white, Puerto Rican or Asian."
Living coral is a wear anywhere kind of colour. The not quite orange, not quite pink shade can be worn by anyone without ever stepping outside your comfort zone. It has been one of the most popular makeup colours chosen by makeup artists because it is flattering, easy to wear and can transfer easily between day and night for a bolder look.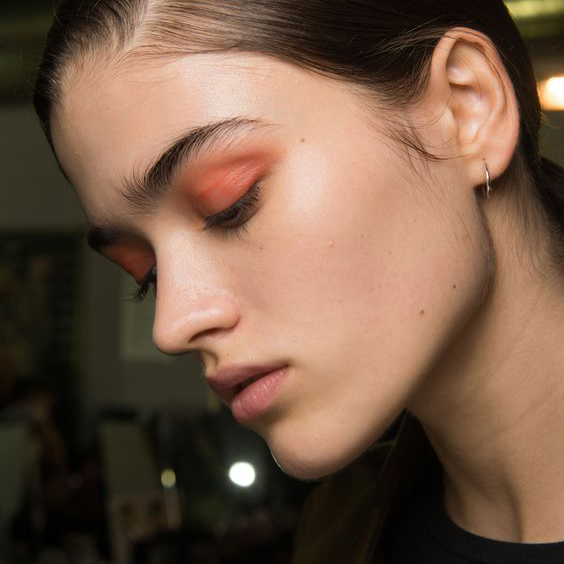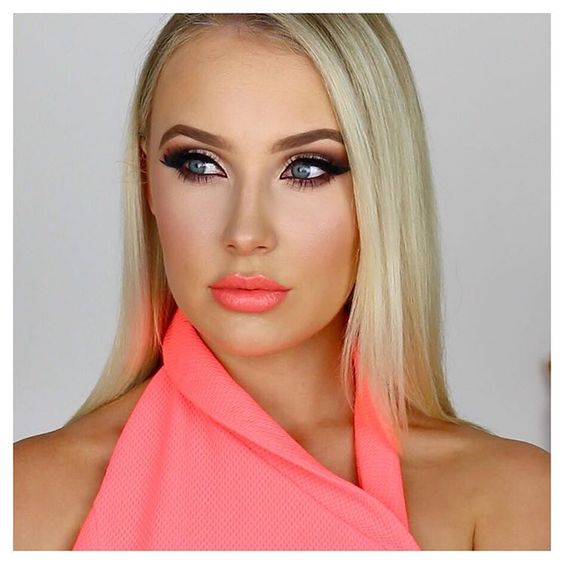 If you want to create a bold look using living coral, we recommend using a liquid lipstick to do so. Coral lipstick is both youthful and fierce and perfect for daytime to nighttime transitions. To browse our liquid lipstick selection, visit our online shop.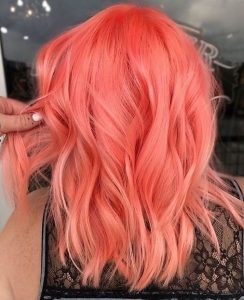 If you want to go that extra mile, well, you can always dye your entire hair living coral and walk around like a real life little mermaid!
Living coral embodies our desire for playful expression and represents the fusion of modern life with our natural surroundings. It is an underrated hue in interior design, having been overshadowed by more popular shades like dark green and purple in previous Pantone colours. However, if used correctly, living coral can create contemporary, fun and sophisticated spaces.
If you want a few ideas on how to incorporate living coral into your home this year, check out these successfully examples below.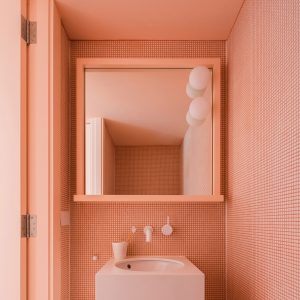 This modern bathroom by Aussie-based architecture firm Tribe Studio is decked out entirely in coral-pink, with the shade applied to its tiled walls, under-sink storage cabinet, and mirror frame.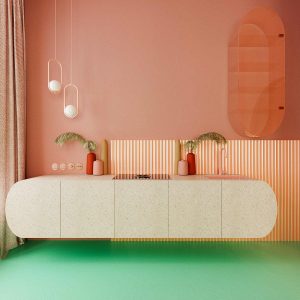 This New York apartment designed by Russian interior designer Reutov Dmitry is inspired by the colours of Mexico. Coral is combined with pink, terracotta and different shades of green, resulting in a vibrant home.