NEW Matte Liquid Lipsticks
Black Edition Liquid Matte Lipsticks
Our Black Edition, Matte Liquid Lipsticks dry instantly and stay on all day. The deluxe creamy matte, full coverage lip paint gives you a lightweight, velvety texture with a wearable matte finish. From seductive nudes to bold berries, these six luxurious lipsticks deliver a knockout finish.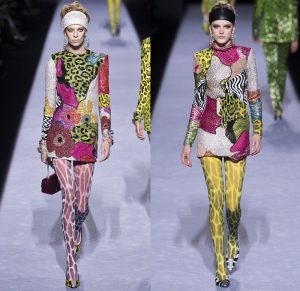 Whether you love it or hate it, 80's fashion has made an appearance on the fall runways shows. Enter, short dresses, shoulder pads, animal prints and electrifying colours. Whether you opt for oversized outerwear or bright pink, short, tight mini make sure you have the correct lipstick to match your ensemble.
Oh yeah… did we also mention that colourful, printed tights are back?
To recreate an 80s look you mustn't be afraid of colour. Luckily, one beauty trend this season compliments this style perfectly. Say hello to the bright pink lids featured on the catwalk by designer Christian Siriano.
If you are adventurous and hope to make a statement this season, visit our online store and find our glitter and bombshell eyeshadow palettes and recreate this look in the shade of your choice.
For lipstick? Check out our newest line of fierce matte lipsticks here or head to the bottom of the page to view the various shades available.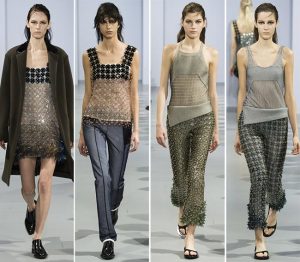 It's not enough to just wear sequins anymore. Designer Julien Dossena put together a stunning, aural collection for Paco Rabanne this fall. It combined high-shine dresses with twinkly sparkles and chain mail. Literally stand out this Fall, in 3D glitter-wear.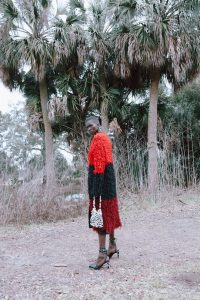 You may be thinking 'surely it's too early for shaggy coats!' and we think you are right – but cooler Autumn nights aren't far away and then right around the corner it will be Winter! So get yourself prepared now and check out this season's shaggy statement coat: one that feels like a hug and looks like you borrowed it from the band. Faux or real, it's entirely up to you, but we just love the styles that incorporate warm, earthy hues – it's totally shag-a-delic!
In need of a look to compliment your new coat? How about keeping it earthy and warm, but with fierce, wild edge? Use our neutral eyeshadow palette to create a light, smokey eye first, then the add a heavy layer of eyeliner, smudged slightly underneath and at the corners to create a fierce look.
Don't forget to add a little lash drama as well, it wouldn't be a statement without luscious lashes, visit our store and pick up a pair of eye candy mink lashes for some extra volume.