8 Beauty Hacks That Will Change Your Life!
We all LOVE makeup, right? That being said, we aren't always guaranteed enough time to beautify ourselves before leaving the house. For example, sometimes we have to rush our beauty regime in the morning before work and it is for this reason that we have created this blog featuring our 10 of our favourite beauty hacks, tips and tricks that will help you get ready faster and also make use of makeup that perhaps you thought was ready for the trash can.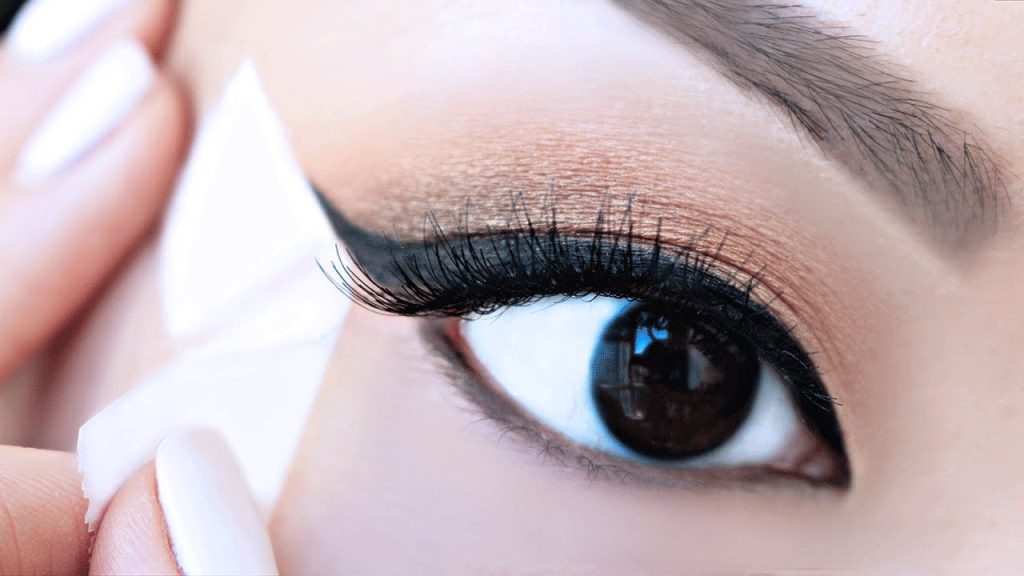 Cat eye, eyeliner creates a dramatic, glamorous look that's both classic and trendy. When you first start doing a cat eye, it's easy to smudge your eyeliner or to draw uneven lines, but you can master the technique with practice.
If you're ready to try out a cat eye, you have two options for drawing it on. You can use a makeup brush to help create an easy outline for your cat eye or use TAPE or two plasters as a guide. For cat eyes, liquid eyeliner is vital, but you can try to layer pencil eyeliner if that's all you have.
Place one piece of tape at an angle upwards below the eye and the second piece on the bottom half of the eyelid, also angled slightly upwards to create a cat eye finish on your look.
Reduce Eye Puffiness Using Green Tea Bags!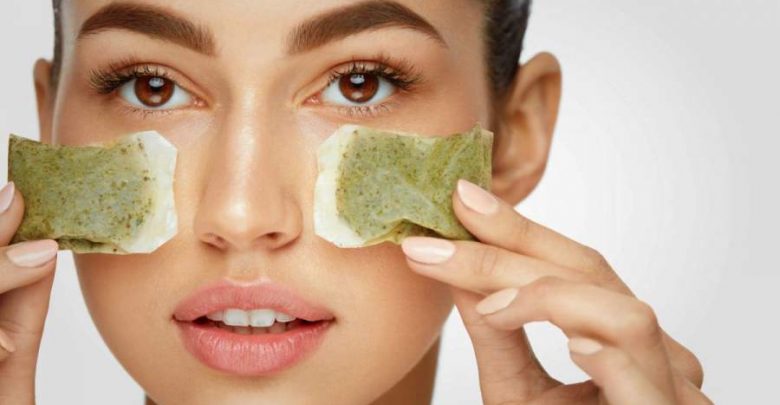 Puffiness and dark circles around the eyes can be caused by lack of sleep, overwork, skin disorders and hypothyroidism. Other causes come from toxins through alcohol and tobacco use. Hormonal changes, skin disorders and allergies affect the delicate skin around the eyes. Despite popular belief, lack of sleep, fatigue and staying out late are not the main causes of dark circles under the eyes.
We recommend placing brewed green tea bags on the eyes for a short time period allows the tannins in the tea to treats puffy eyes and dark circles. Green tea bags reduce swelling and tighten the skin around the eyes. The caffeine reduces puffiness by shrinking the blood vessels. Green tea works on dark circles by decreasing the dilation of the blood vessels under the eyes.

Add Extra Curl To Those Lashes!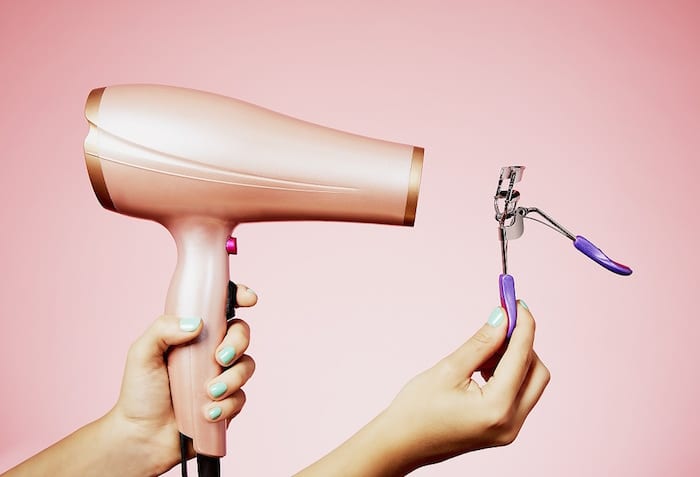 Sometimes a simple eyelash curler is not enough to create that extra bit of curl for the desired look. However a heated curler can help you achieve a dramatic and long-lasting curl.
Whether you prefer using a regular eyelash curler or using an electric or battery-operated curler, heating these tools is easy and can help produce awesome results!
We recommend three ways to heat your eyelash curlers: using Hot Water, using a Lighter or using a Hair Dryer
No matter which way you decide to heat your curlers, make sure you check the temperature on the back of your hand before applying to you lashes. If the metal is too hot it can cause permanent damage to your lashes. We recommend waiting at least 5 minutes for you curlers to cool down.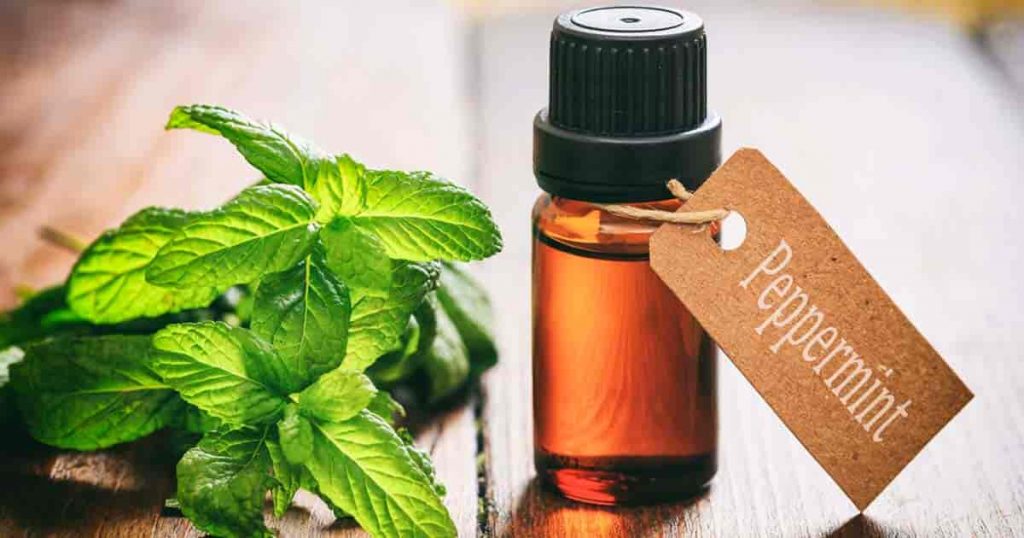 Peppermint is a refreshing and stimulating oil that is both soothing and enlightening. This scent is invigorating to the senses that promotes energy and alertness. Peppermint Essential Oil has a cooling effect on the skin that is revitalizing and wonderful to the touch, due to its menthol content. With many amazing uses for this essential oil, Peppermint, is a valuable addition to any oil collection.
You can create a full, fake pout without makeup or surgery just by using Peppermint Essential Oil. The peppermint helps to stimulate the circulation under the lips and creates a "swelling" effect, thus making your lips appear fuller! Add you need to do is grab a Qtip and dab one – two drops of peppermint oil on it and rub across your lips. You can also add the oil to your favorite lip gloss! I practically swear by this stuff!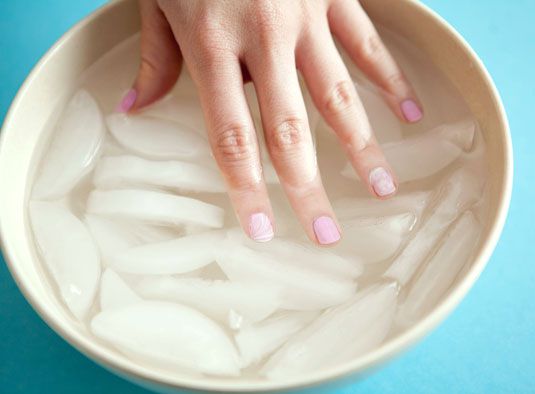 There is nothing worse than smudging your new manicure. Luckily, there are a number of tried-and-true methods to dry painted nails quickly. This will help maintain your beautiful nails and often prevent chips and damage.
Our favourite method by far has got to be the ice bath. You can ready your ice bath previous to completing your manicure and set it in the fridge. Once your manicure is complete, dip your fingers into the ice bath (a bowl of water filled with partially melted ice cubes) and keep your fingers spread apart. Leave submerged for 2-3 minutes. Once removed, your nails should have a beautiful uniform finish and will have hardened and dried perfectly!
Remove Makeup Stains With Shaving Cream!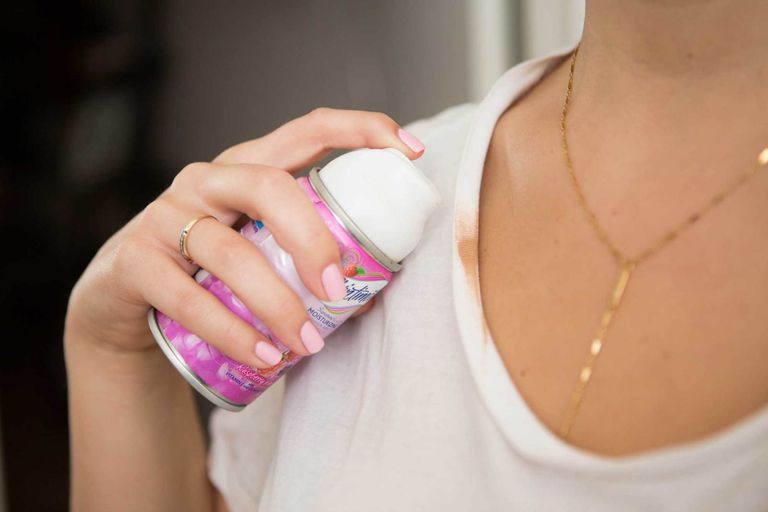 Anyone who wears makeup has had the groan-worthy experience of getting foundation stains on a nice top. But next time it happens to you, don't despair—most kinds of foundation can be removed from fabric with the right cleaning materials and a bit of patience. For oil-free foundation, our favourite beauty hack is to a dab of shaving cream will usually do the trick.
Cover the foundation stain with shaving cream, let the shaving cream sit for 2-3 minutes, rub the shaving cream into the stain (add rubbing alcohol for stubborn stains), rinse with stain with cold water and the foundation should have disappeared!

Remove Makeup Stains With Shaving Cream!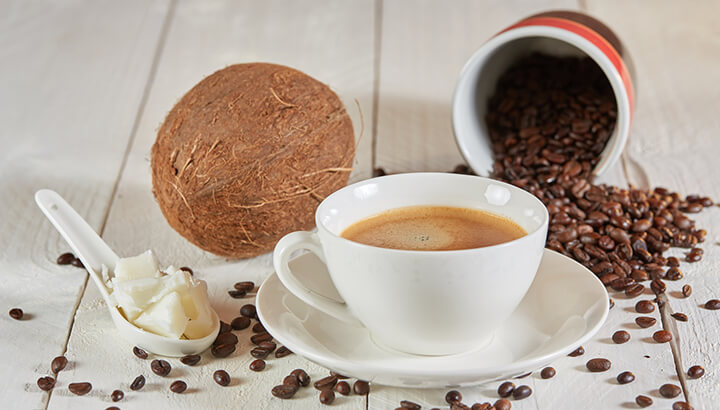 Those tell-tale dimples happen to the best of us; yes, even models and celebs aren't immune. But with swimsuit season in full swing, you might have banishing cellulite on the brain—or at least reducing its appearance. This is the DIY to do just that, thanks to a couple of secret, lump-combating ingredients.
The first ingredient is caffeine, which tightens and provides antioxidants to the skin when applied topically. When applied religiously, it has been shown to reduce the appearance of cellulite—especially over time. Here, we combine coffee grounds with moisturizing, skin-soothing coconut oil and a bit of sea salt for an extra exfoliating kick – overtime and used often these ingredients will increase blood flow and reduce the appearance of cellulite!
Touch Up Your Roots Using Mascara!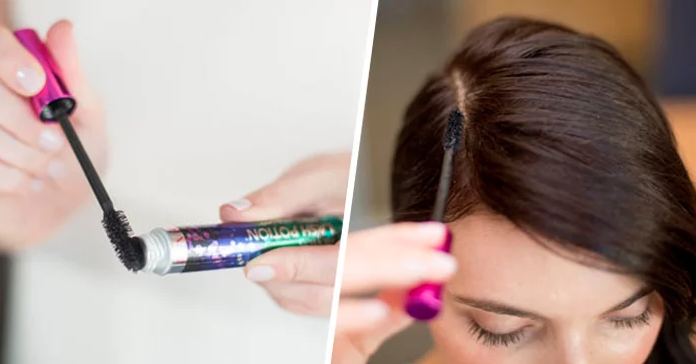 One of our favourite beauty hacks has got to be hiding roots with mascara! There are hair mascaras on the market, but in a pinch we recommend using a regular eye mascara! Sometimes we just don't have the time to get to the salon and maybe we have a big party or event coming up! Next time this happens, brush it on until your roots are full disguised, then wash it out in the shower at the end of the day.