Fall has arrived! Okay, so maybe we weren't fully ready to part with hot Summer days and long Summer nights, but at least we can expect amazing makeup and fashion this season. Bring on the stylin' boots, knitted sweaters and cosy socks!
This year, we have searched what's been hot on the catwalks for this Fall season and have made a list of our top three favourite makeup trends that you see on tv and in magazines this season.

Autumn 2019 Makeup Trends You Will 'Fall' In Love With!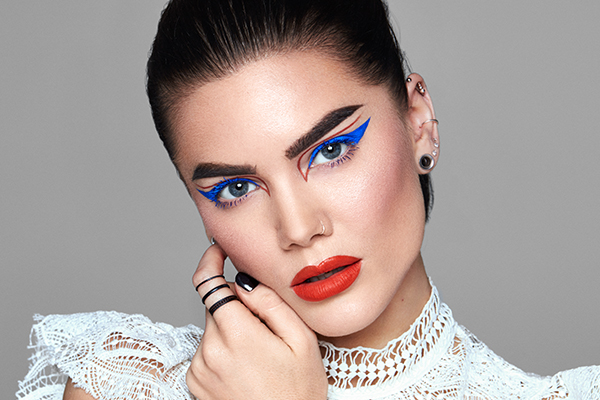 We are so thankful that this Fall, makeup is just as much fun as the colourful looks of Summer thanks to dramatic and creative makeup trends like graphic eyeliner. Celebrities like Dove Cameron, Rita Ora, and more have already started wearing the style. While some celebrities have opted for a classic black hue, others are experimenting with bold colours – which we absolutely love.
Finding the right eyeliner is key when creating this bold, sculpted and architectural style and it's best not to overthink when you are applying as mistakes can happen when you stop and doubt yourself.
If you are experimenting at home for the first time, we recommend extended you usual black eyeliner line, up and towards the arch of the eyebrow! Check out tutorial from youtuber and makeup artist Desi Perkins for a lesson in creating a graphic eye style.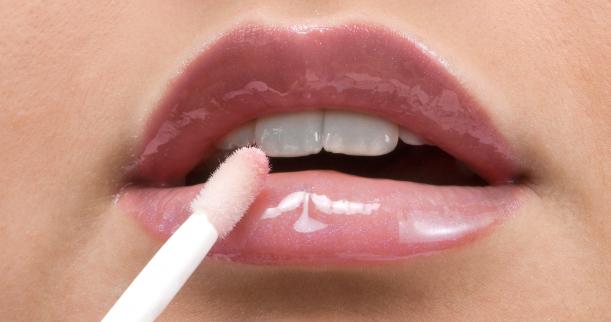 A simple makeup trend we've known and loved since the '90s is back! Clear lip gloss created dewy, wet-look lips! Yes, lip gloss, or in other words, the simplest beauty product in the world, is back and in a big way.
This Spring, we saw a trend with dewy skin taking over all the seasons catwalks and runways. Designers and makeup artists internationally have embraced that 'wet' look and playing with the glistening texture in forward-thinking ways (think pale, icy shades, vibrant hues paired with matte skin, and matching glossy eyelids) have decided its time to bring back wet look lips!
Beware though, highly pigmented, patent-finish lips popping up on the red carpet don't come easy – there's layering and a lot of touch ups involved. BUT on the plus, clear lip gloss looks good on EVERYONE!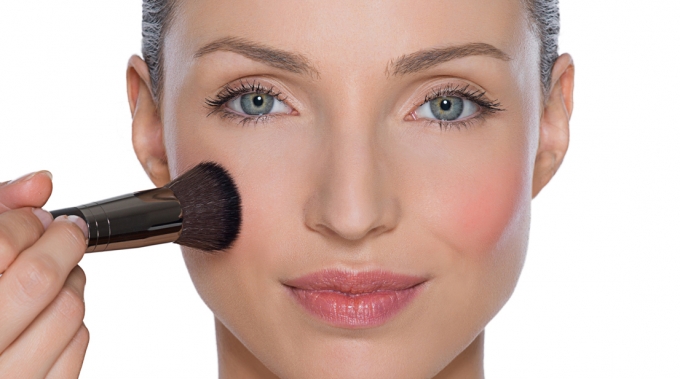 Many makeup artists would agree that blush is quite an underrated makeup product, but Fall 2019 will see a turn in events with a flush of blush becoming a trend of the season.
Blush is now being brought into the spotlight, and for good reason too! Not only does a blush add some extra color and dimension to the face, but it can also highlight, contour and give you a rosy glow. Perfect for a flushed, seasonal, just-in-from-outside look.
Depending on the look you are trying for, you will want to apply your blusher in different ways on your cheekbones:
For a natural look – dab your blush onto the apples of your cheeks
For a dramatic look – try draping your blush from your temples down across your cheekbones
For a rosy flush – apply your blush just under your eyes, so that it is higher up on your cheeks, and then blend it in well. Cream or gel formulas tend to be best for this look
For a sculpted look – blush can be used to contour your face. Simply apply it onto, and above, your cheekbones, in the same areas you would usually place a highlighter
Check out this video tutorial below for more info on how to apply blush and check out our blush palette for various shades of blush suitable for every occasion.