Everyday Makeup: Do's and Don'ts
Everyday makeup is all about sticking to the "less is more" motto. You want to know how to strike the perfect balance between looking put-together and not having spent hours in front of the mirror experimenting.
Our advice is to stick with products that match and enhance your natural features, rather than trying to change things. If your eyelids are naturally tinted light pink, for example, find a similar shade of eye shadow. If your lips are already berry toned, a raspberry lipstick is perfect.
To help you out, we've compiled a few dos and don'ts to help you determine which products to focus on for daily use, and which to save for glamorous nights on with the girls.
Do Use A Light Foundation
Make sure when you are applying your foundation that it is no more than one shade darker than you natural skin tone. Save the darker shades for a night time/evening look. Day-to-day you want to appear as natural as possible. Wearing foundation, but appearing as if you aren't wearing any at all.
Keep in mind your choice of concealer for everyday makeup as well. Stick to a concealer that's just two shades lighter than your natural skin color so that you don't draw further attention to, for example the tired area under your eyes.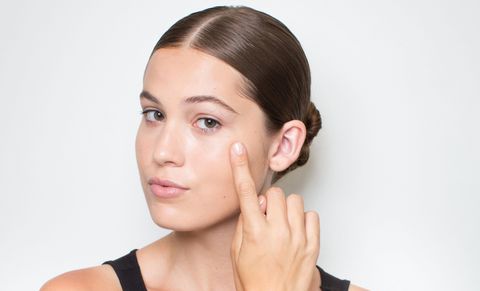 Do Use Blush On Your Cheeks
The ever popular contouring trend has unfortunately led us down a path where we think we need to have sharply contrasted cheekbones ALL THE TIME. This is not the case. Contouring for everyday makeup can become tiresome and caked (depending on your activities throughout the day). It is hard to maintain throughout a busy work day schedule.
No matter the time of year, you should absolutely consider blush a daily beauty essential. Blush has the ability to make your skin look instantly radiant, healthy, and glowing. It's also one of the least fussy products to apply, either with a stick or a fluffy powder brush.
Side Note: DON'T smile as you apply blush to the apples of cheeks. Doing this raises them, so when you stop smiling and cheeks return to their normal position, the blush color ends up being lower on the face and closer to the mouth. Not good.
We recommend trying out our Lavish blush palette, which you can purchase here. A 10 colour blush palette that lets can create a custom shade that's perfect for you.
Most of us are pressed for time while getting ready in the morning, so why bother applying a smokey-eye? This extreme look is great for formal occasions, but will make you look seriously overdone when worn to the office.
So instead, we recommend, when applying your everyday makeup, using soft, neutral eye shadow colors. Taupe, nude cream, or even a subtle coral will help give you a natural looking glow.
DO add a dab of a lighter and softly light-reflective shade to the center of your eyelid for a bright-eyed look. Use a small, flat eyeshadow brush, knock off the excess shadow, and lightly press/dab it in the middle of the eyelid.
Need a neutral eyeshadow palette? We've got you covered with our multi-use palette, containing 25 neutral shades to define, line, and highlight eyes and brows. Find it here.
Don't Wear Heavy, Voluminous Lashes
If you haven't got lash extensions, you may feel you need to wear heavy voluminous lashes during the day. Don't. It's going overboard. Your eyes might feel naked, but wearing false lashes all the time might effect your natural eyelash growth and damage your waterline. We recommend saving falsies for night looks and just using a touch of mascara to darken and lengthen you natural lashes.
If you truly feel insecure without them for your everyday, we have a line of natural lashes that we give you length and an extra va va voom. You can find them here.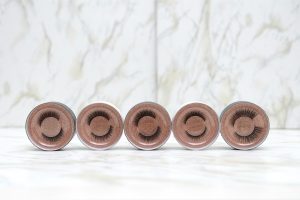 Do Wear Light Shades of Lipstick
For the perfect nude, everyday lipstick we recommend using a lipstick that is one shade lighter or darker than your natural lip color for the perfect nude lipstick.
DON'T use dark-hued lipsticks on thin lips. Well, dark lips should definitely be reserved for night time looks anyway, but if you must during the day, use a brighter shade rather than a dark one.
Top Tip: Apply concealer to the outer corners of your lips to give your lips a lift, and then apply concealer or highlighter around the edge of the lower lip to give yourself a pouty lip.
Find your perfect shade of nude, bright, dark or bold lipstick from our line of matte liquid lipsticks here.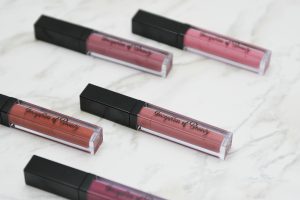 Learn More About Our Featured Products