90's Throwback: Walk-mans, Clueless, Justin and Britney, The Macerna, Beanie Babies, Nintendo 64, fanny packs, gel pens, tamagotchis.. let's face it, some of the greatest trends EVER happened in 90's. Are we right?
We particularly love the fashion and beauty trends that took the world by storm. Some trends have made a complete cycle and are now back 'in vogue' – other however, in hindsight, probably should never have happened at all. If you're looking for cringeworthy beauty ideas, the '90s are all that and a more. Streaky highlights, flannel shirts tied around our waists and WAAAAYYY too skinny eyebrows. Eeek!
We thought we would take this opportunity to  walk you through what we think are the BEST and WORST trends of the 90's…
But first, watch this quick video, breaking down some of the trends that we missed in this article!
90's Throwback: The Best Trends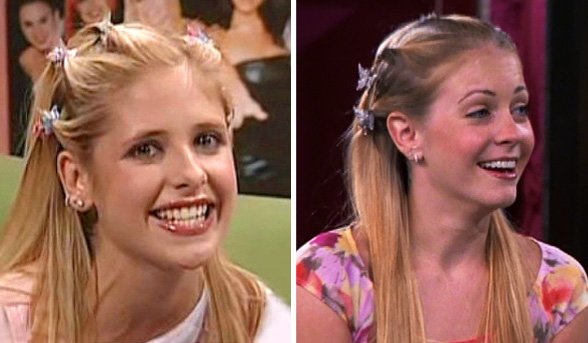 Meanwhile, celebrities have been wearing their hair in high ponytails with tendrils left out, exposed bobby pins, and extra thick headbands. 90s hair trends seem to be making a massive come back and the only thing we are truly missing right now are butterfly clips!
We, easily, had thousands of butterfly clips back in the 90s, day time clips, school clips and weekend clips in all shapes and sizes. We LOVED these little clips – time to bring them back!
Remember when you just could never own enough body glitter? Even if it left your clothes, sheets, and bathroom looking like Tinkerbell exploded – we had to have it.
Your low rise jeans and tube top outfit would not be complete without excessive amounts of body glitter smeared all over you neck, shoulders, torso and face.
We are lovers of glitz, glitter and glow – I think if we had a 2019 version of body glitter, we could make ourselves shimmer effortlessly, all day and night.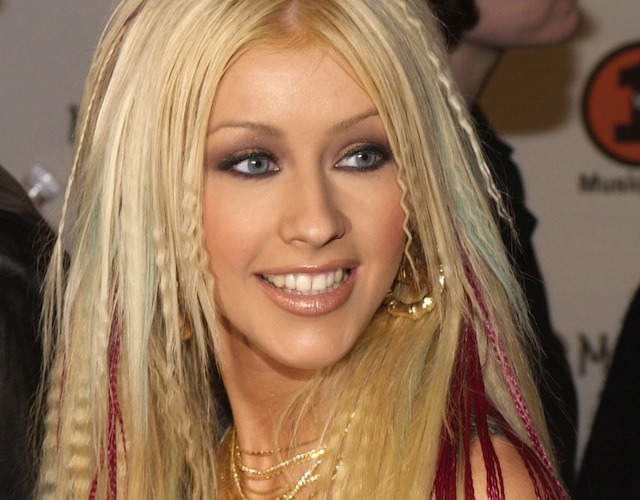 Nothing screams 90s like over textured crimped hair paired with super neon attached/dyed streaked pink or blue hair. Yaaass! Wasn't it the best?
Nowadays we strive for a little bit of volume in our hairstyles, nothing gave an extra bit of volume like heavily crimped hair. No one did it better than Christina Aguilera! If you didn't have a lip sync and dance routine rehearsed with your best gal pals to 'Lady Marmalade' – were you even a 90s kid?
90's Throwback: The Worst Trends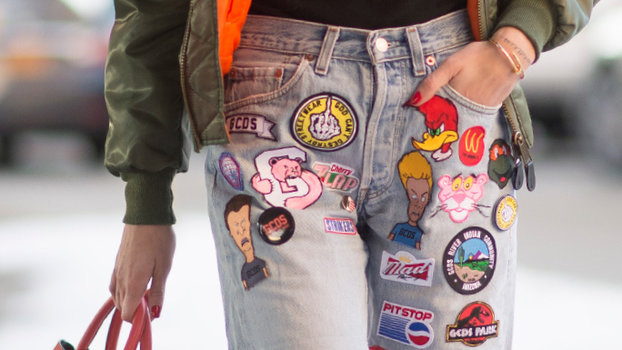 There were plenty of different jean trends in the 90s, for example, extra wide and waaayyy oversize, low rise (so low you need a wax!) not to mention the low rise with a BIG shiny buckle. Oh yeah, the 90s had some killer jean trends, however, one we don't think made the cut would have to be the over-embellished style.
Remember the very extra pair of jeans you had that were covered in badges AND an excessive amount of iron on patches? Let's face it, those jeans were not very complimenting to anyones figure, are we right?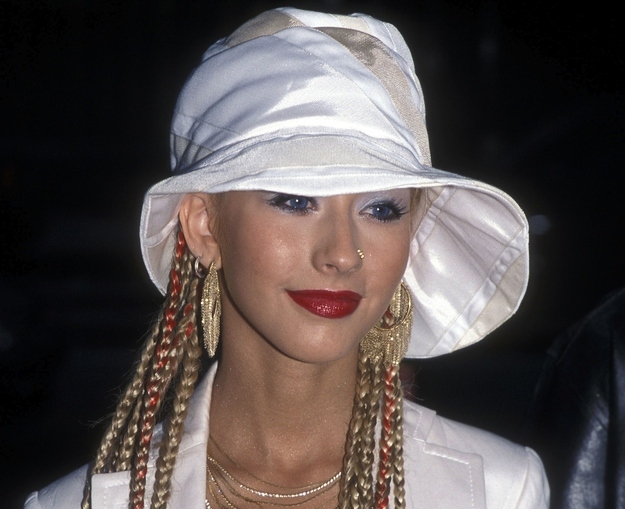 Without a doubt, there have been an influx of trends re-emerging from the 90s of late- for example ripped jeans, which we love! However, one we are not so sure about is the bucket hat. The bucket hat was made famous by the likes of LL Cool J and perhaps more significantly Britpop idol Liam Gallagher.
Arguably, the bucket hat is going to be more popular than ever this summer and we are not sure about it. Whether we like it or not, we are about to see a lot of bucket hat looks, so if you want to know how to introduce it into your style this year, check out this article here.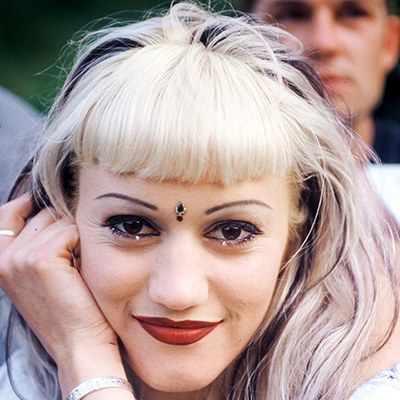 In the '90s, if you didn't pluck your eyebrows to death, then you were not up-to-date with the latest beauty trends. By law, everyone was required to tweeze away almost everything and then draw it back in with a super thin line (usually from a sharpie!!!)
Thanks goodness that trend is in the past – don't get us wrong we like shapely eyebrows, just as long as they actually exist! For the latest way to enhance your brow game, check out our eyebrow pomade here.
If you want to start shopping for ethically today, click here to see our selection of cruelty-free cosmetics.