2020 Beauty: 8 Trends That Will Dominate This Year & Beyond
Before we start discussing 2020 beauty, it's important for us to take stock and look back over the last ten years. It's fair to say that between fashion and beauty – we've seen it all. Take our hair for example, within the last decade we've had side bangs, poufs, lots and lots of layers, a-symmetrical bobs… the list goes on. So many crazy trends and fads have come and gone; contouring, the unicorn, multi-coloured everything phase and all the weird and wonderful things that have happened to our eyebrows over the last five years or so.
We've also seen some real progress with how society views beauty. Albeit, it isn't perfect, but over the last decade, we've seen some major strides toward inclusive beauty, advertising actually showing real women and little imperfections and individuality being showcased and rewarded. We saw curls in all their glory. Skin that wasn't airbrushed. And made our views as consumers perfectly clear through our thoughts about it on social media.
Who knows what we will see change over the next ten years. We are sure there will be many 'hits' and A LOT of 'misses' and no doubt we will look back in twenty years at photographs and say to ourselves "What was I thinking?!?" However, we are super excited to see where the beauty industry takes us and have put together a list of what we think will be trending over the next few months as we slide into the new roarings '20s! 2020 beauty here we come…
2020 BEAUTY: FEATHERED, FLUFFY BROWS
Say goodbye to the days of drawing (or in some cases tattooing) on fine, delicate brows. This year it's time to embrace the lived-in, full brow look. "Brows are starting to look more like brows and less like cartoons…" FINALLY! We are embracing pens and gels and creating masterpieces that actually look like real brows!
Top Tip: You should prep your eyebrows with a growth serum each night before going to bed. The more you have to work with, the better your brows will look in the end!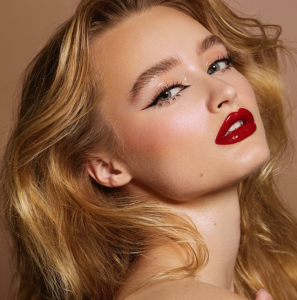 GEMSTONE EYES AND CRYSTAL NAILS
Inventive takes on eyeliner and rhinestones—lots of rhinestones—were all over the spring 2020 runways. Models at Pyer Moss had ruby red crystals all over their lids and around their eyes, while Pat McGrath created brightly colored eye looks with decals at Marc Jacobs. Off the catwalk expect to see more subtle variations hitting the streets. Ease your way into this trend with stick-on rhinestones on the inner corners of your eyes and then start exploring and experimenting from there.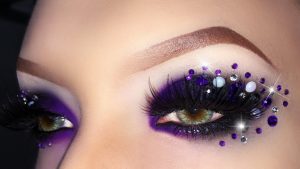 Did you know that searches for "Swarovski crystal nails" are up 128% on Pinterest? It's not hard to see why. Who wouldn't want to look down and see their nails sparkling in the light? There's the option of going to a salon to have them delicately place crystals in a line along your cuticles or tips, but you can also go the DIY route with a chunky glitter polish and purchasing your own crystals and glue online!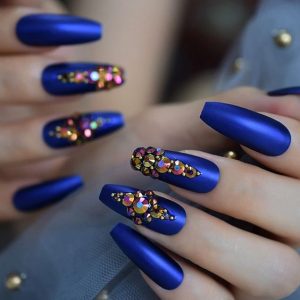 If you didn't get in the hair-clip game in 2019, good news: Now's your chance. Pinterest reports searches for hair clips are up 930% going into the New Year. While teens are leaning toward wing and butterfly clips (yep, it's officially happening AGAIN), those of us who actually remember wearing them the first time are gravitating towards more sophisticated options, like pearl clips, adorned bobby pins, and gold claw clips. 90s revival is in full swing beauties – you in or not?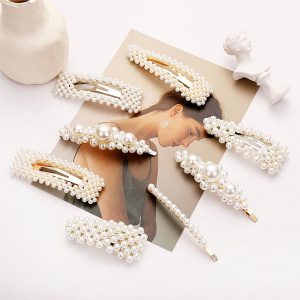 PASTEL EYESHADOW AND FLOATING EYELINER
Worn all over your lids or just as a flick of liner, pretty pastel shades are set to have their time to shine this spring. Models at Oscar de la Renta, Alice + Olivia, Ulla Johnson, and Jonathan Simkhai all hit the catwalk wearing dreamy mints, peaches, powder blues, lilacs, and lemons. Get ahead of the curve try out our Diamond Eyeshadow and Glitter Eyeshadow palettes. With many colours to choose from, you can combine the pastels with the sparkles this season.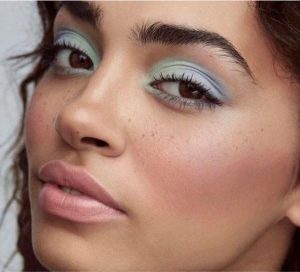 To match your pastel shadows we are also expecting see lots of lots of floating liner…in bright colors. Say goodbye to traditional, black eyeliner (for a while at least). To create the perfect floating eyeliner look:
Step One: Prime your lids
Step Two: Blend the second lightest shade in your eye shadow palette across your entire lid, extending just beyond your crease. Then, dust some of the lightest color onto the center of your lid to help make your eyes really pop.
Step Three: Close your eyes to determine where your real crease is. Then, using the eyeliner color of your choice (if you opted for a neutral floating crease, reach for brown; if you opted for a bold floating crease, use cobalt blue), draw an arc just beyond your natural crease.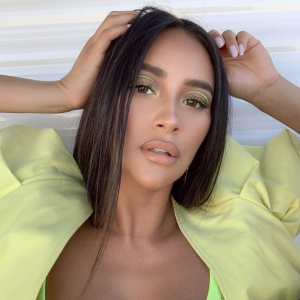 KNOTTED HEADBANDS AND SCRUNCHIES
If 2019 was the year of the padded headband, 2020 will be all about knotted ones. Not only were they all over the runways (like here at the Alice + Olivia spring show), but you also couldn't walk two steps without seeing someone wearing Lele Sadoughi in the crowd. Our favorite places to shop for them? Shopbop and Urban Outfitters have a ton of fun styles, but don't sleep on Etsy, where you can find interesting (and affordable) designs no one else will have.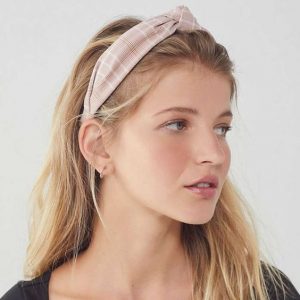 Pinterest revealed a whopping 6309% surge in searches for the term "hair scrunchies" in its recent Pinterest 100 report, which means, despite not really paying scrunchies much attention since they were our favourite primary school accessory, they're back in a big way for 2020.
As for how to style them, sling them round a low ponytail or bun, keeping the style loose and relaxed and – yep – it appears our long-forgotten scrunchie has grown-up with us.