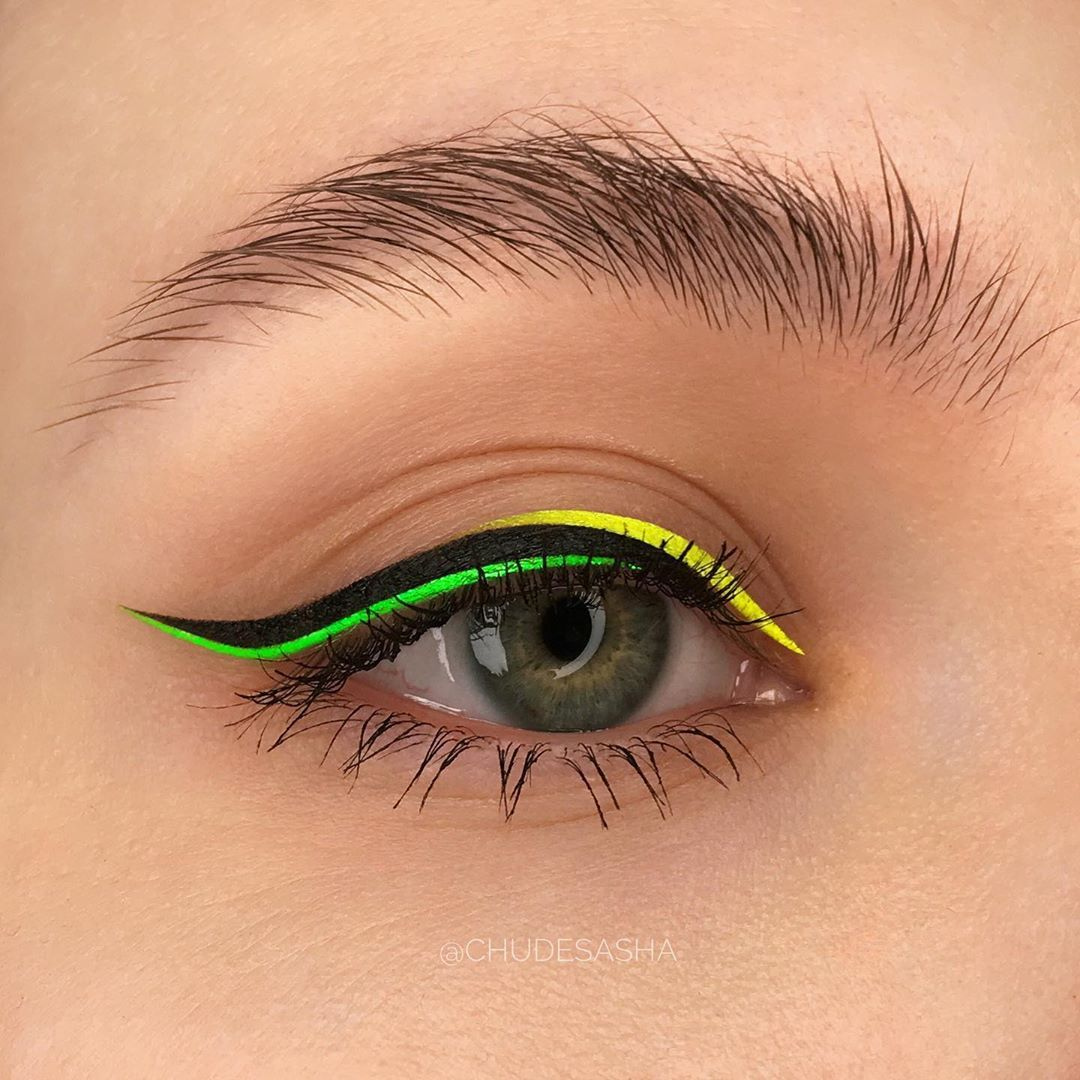 Dust off your favorite seasonal fall candles and unbox your on-trend platform loafers, because the first signs of summer's anticipated end have finally arrived — that means cooler air, shorter days, toasted color palettes, the return of pumpkin spiced everything.
And just as fashion and nail trends begin to shift for the new season, so do the makeup looks, which means, of course, we has tapped our five top makeup looks for the season from the professionals in the industry.
Black Graphic Liner With Bright Accents 
Want to make a major statement? Celebrity makeup artist Jamie Greenberg recommends taking a cue from the Anna Sui Fall 2022 show and jumping on the graphic liner bandwagon. It feels super modern, even a little futuristic, and fresh for fall. With a great liquid liner and a little practice (and a stash of Q-tips), this high-fashion look isn't actually as difficult to pull off as you might expect.
Velasquez's Instagram feed is already flooded with black graphic liner looks accented with bright pops of color on his celebrity clients. But you're about to see a lot more. He names this fall makeup look his favorite. Try it yourself by highlighting the sharpness of your black liner with neon hues.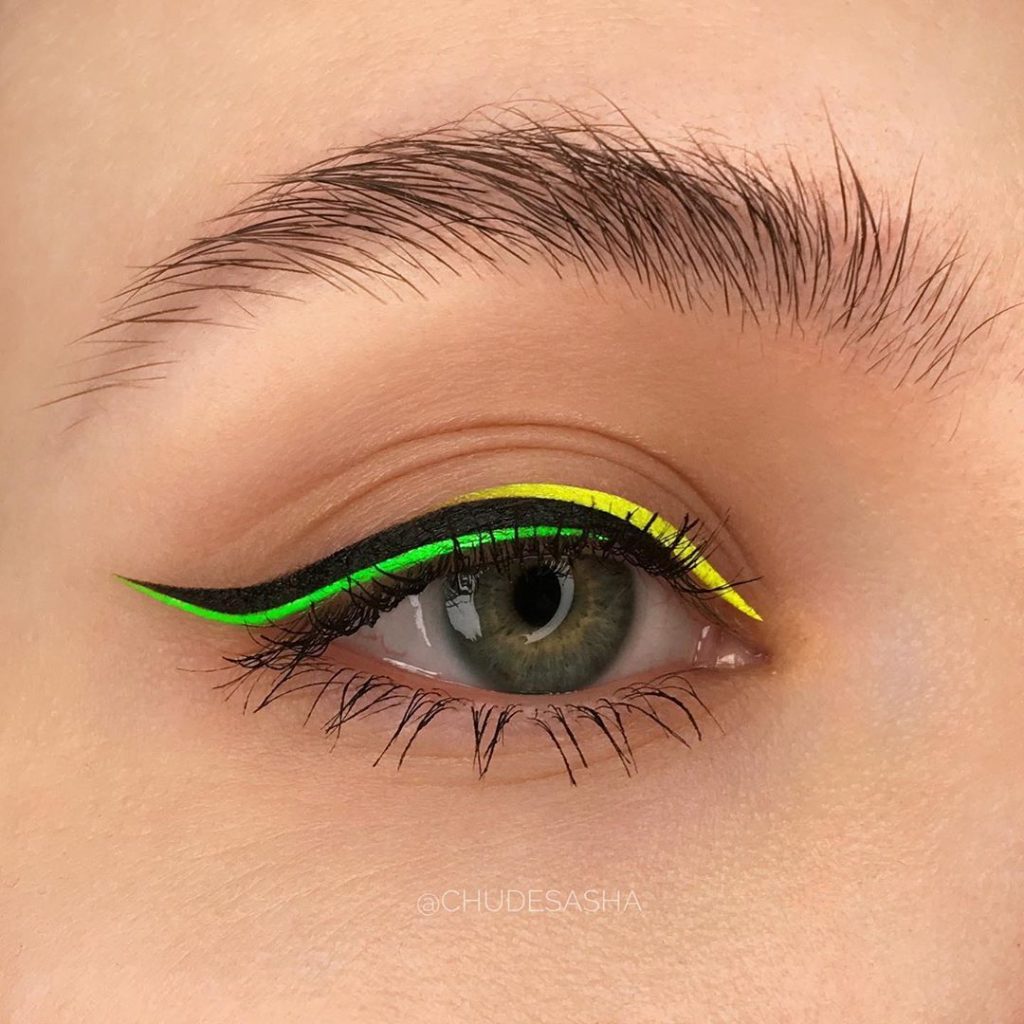 Yanni Peña, a NYC-based artist who is no stranger to glamming for the runways, says: "I love makeup that tells a story, especially if it's one where you're out all night and not home until the morning. This trend embraces your natural eyelid color and texture; glossy/oily lids, burst of fresh color, second skin qualities; diffused and melted, perfectly imperfect — your makeup is supposed to look a little smudgy, but not messy."
Smudged liner is another great trend, giving a super worn-in look. It's great because it doesn't have to be precisely applied to achieve the desired effect.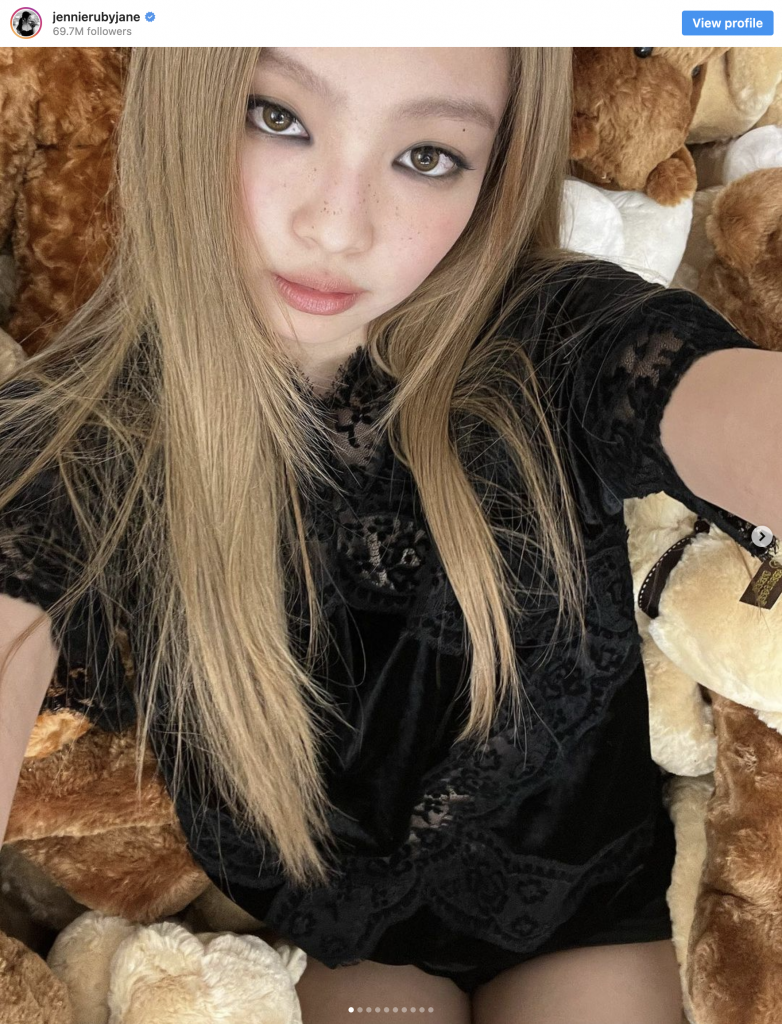 Yup, blue eye shadow is still having its 2022 renaissance deep into fall. It was one of the more prominent beauty trends at New York Fashion Week back in February 2022, cutting through the usual minimal makeup looks that are usually expected for the city. Most notably, it showed up as a bold, matte powder blue shadow paired with a classic wing at Christian Siriano.
However, the retro hue is expanding beyond the usual baby blue. All tones of blue will be accounted for. Lately, we've been seeing celebrities wear this look everywhere. Blue eyeshadow will either frame the eye or will feature just as a wash and blended out in a winged shape or graphic box painterly placed on the eyes.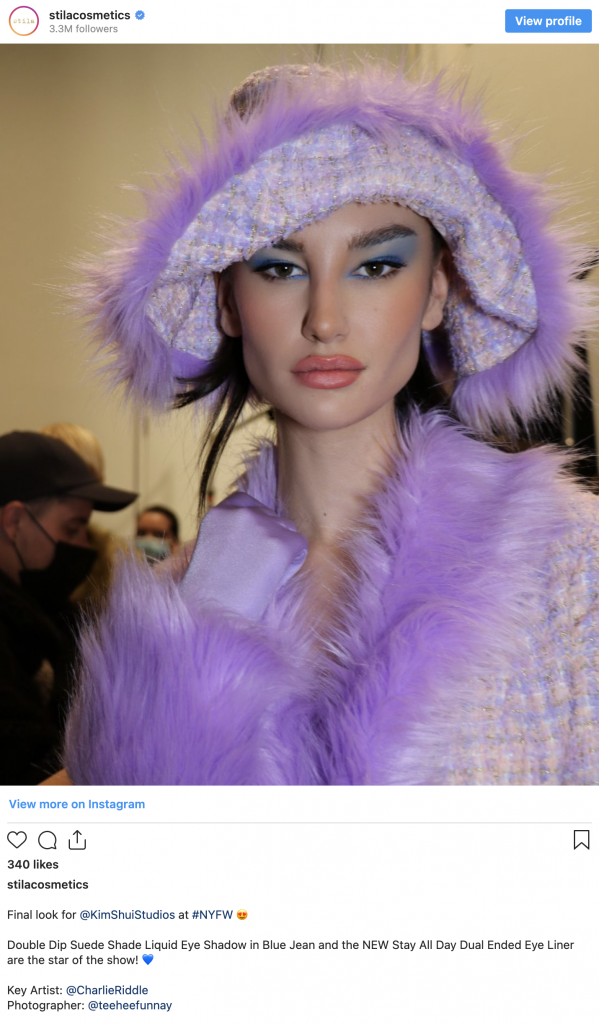 The Euphoria Legacy Continues
According to a study by Cult Beauty, products such as body glitter, metallic makeup and makeup embellishments were some of the top-searched-for trends of 2022. That's right—everything you wore to your school disco is back, no doubt influenced by the incredible eye makeup looks in Euphoria and the rise of the "night luxe" aesthetic on TikTok. This time, we're passing on the body glitter and opting for shimmering eye shadows in glittering shades that almost have a translucent effect perfect for party season.
"As the Euphoria theme carries on, there are splashes of frosty shades, a play with metallic accents with block silver or colour foil," says makeup artist and founder of Studio One Makeup Lan Nguyen-Grealis. "Think shimmering highlights and adornment jewels around the eye with clean skin."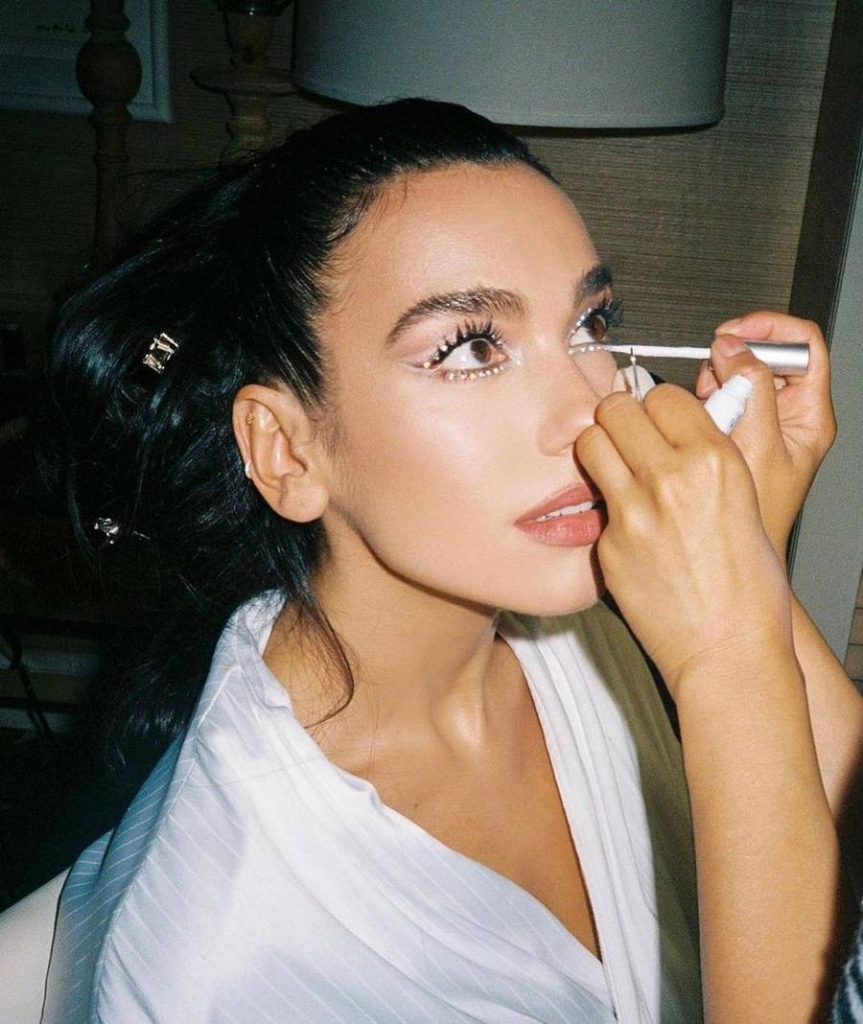 From a makeup perspective, bleached eyebrows, whether done with concealers or the entire bleach process, are a great way to open up the area around the eyes, which allows for much more freedom in terms of makeup possibilities. In addition, there's no 'frame' to consider, so you can do any brow shape in any size you want and create something artistic, from drawing on entirely new eyebrows (Y2K vibes) to extending the form of a graphic eye design to extreme effect. Even celebrities like Kim Kardashian, Julia Fox, and Lady Gaga have bleached their brows recently. So, if bleached brows sound like the trend for you, we say go for it!