NEW CHRISTMAS EYESHADOW PALETTE
Check out our newest product, our Glitz 'N Glimmer Eyeshadow palette and dazzle every party you attend this holiday season!
Winter has arrived and with it comes cold weather, but we also get hot fashion and makeup looks! Unfortunately, we all know that Winter also comes with chapped lips, dry skin and brittle hair. However, this doesn't mean you can't look like your best self at any holiday occasion! Check out our top 5 winter inspired makeup looks the season, with a few tips on how to maintain healthy looking skin in the harsh weather.
We encourage experimenting with deep, vibrant hues, creamy textures and lots of shimmer this festive season!
Top 5 Winter Inspired Makeup Looks 2018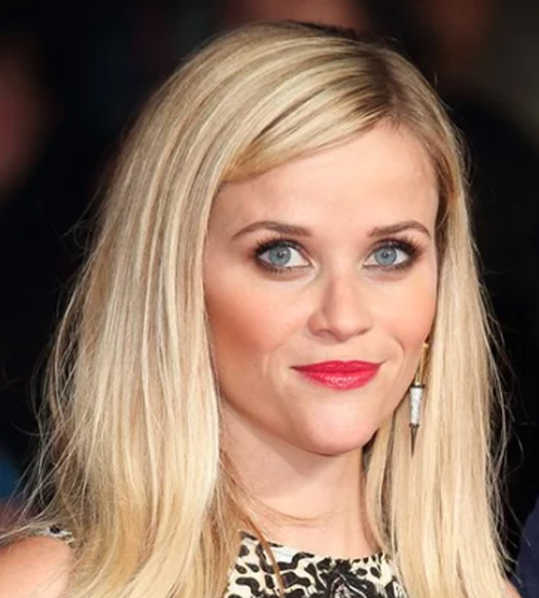 Take a page out of Rudolf's book and a little red to your makeup looks this season. A deep red lip will instantly add a dose of glam to any ensemble. Just remember, if you want to make a statement with your lips, keep the rest of your makeup minimal, with a light base and just a touch of highlighter and shimmer.
If you want to pucker up with bold red lips this season, we recommend our Romance Matt Lipstick. Its "stretch-leather" texture exposes and adjusts to the lips, ensuring a matte, sensually sleek finish and color for several hours. Or if you prefer a liquid lipstick, try out our Matt Liquid Lipsticks, Black Edition. This is a highly pigmented lipstick that dries instantly, and stays on all day!
Shop all our lipsticks here.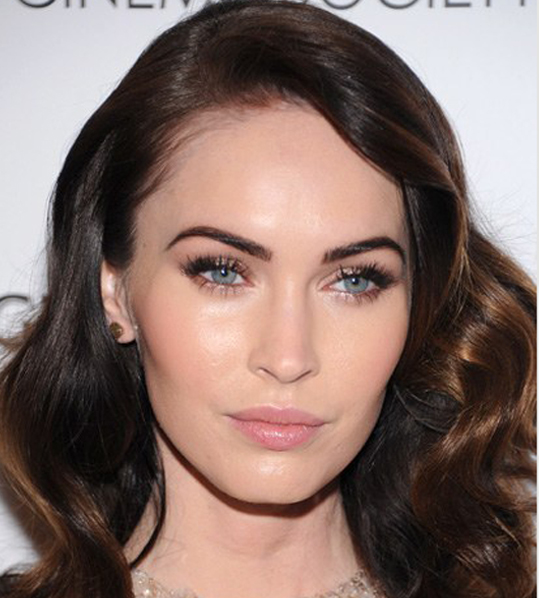 Looking for a subtle way to shimmer on New Year's Eve this year? Check out our new Glitz 'N Glimmer eyeshadow palette or our Glitter eyeshadow palette for all your makeup requirements this NYE. We recommend dusting the entire lid with one of the palettes paler shades, and then switch to a darker gold or bronze.
Add a little extra drama to overall look by including statement eyelashes for our online collection. For that fabulous, full and voluptuous look, we suggest either our Beauty Mink or Vegas lashes.
To shop our full range of eye makeup, click here.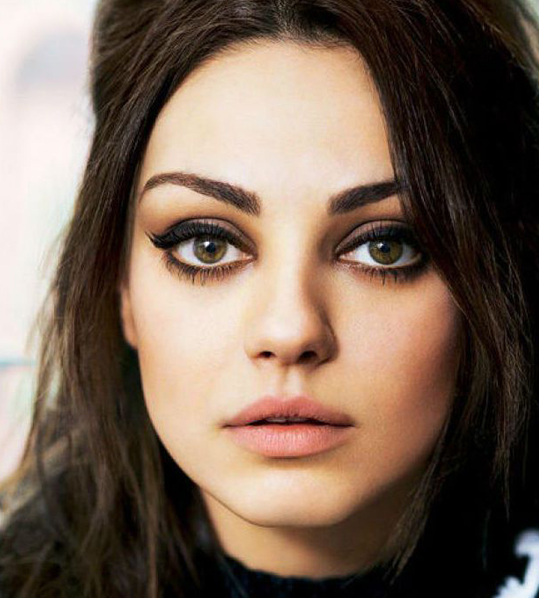 Top tip this Holiday season, try not to start any drama in your life, unless its with your eye makeup. To create a glamorous, bold, dramatic look for your next festive party, besides the obvious eyeliner and mascara, you're going to need to add some moody eyeshadow.
To achieve this, we suggest going with dark and smokey colors. Try a charcoal black eye, which will stand out paired dewy highlighted cheekbones. Also, adding in some metallics, like blending silver into gold, will create a sexy, mixed-metal, smokey eye. The different layers of metallic shadow into a darker matte shade will add depth and make your eyes appear much brighter!
To recreate this look for yourself, we recommend our Bombshell and Love Affair eyeshadow palettes. For our full eye makeup collection, click here.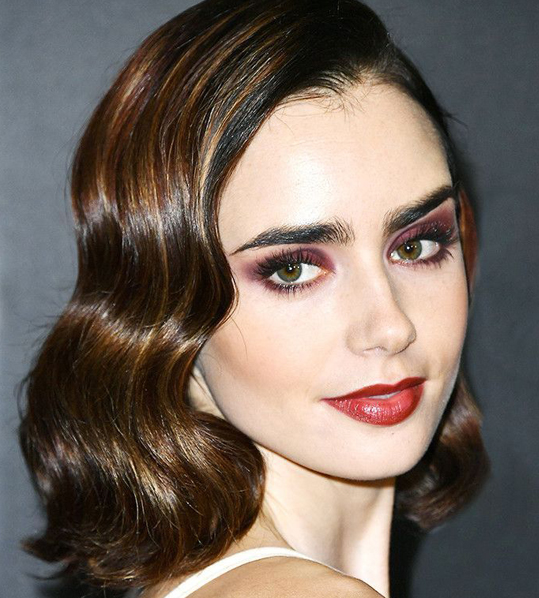 A trend no one was expecting to take off this Winter season was cranberry red eyeshadow, but now we are totally obsessed! It's sexy and dangerous but with a holiday twist! 
We think cranberry is a flattering shade for every eye color, especially green eyes. If you have green eyes, we seriously recommend you getting on to this trend as soon as possible! ASAP. We recommend our Bombshell Eyeshadow Palette for this look.
Besides beautiful cranberry eyes, why not give your lips some color too? How about a deep hue, to match the festive season? Start by outlining your lips a little outside your natural lip line to create a fuller look. Then, fill them in with a color that is close to your lip liner shade. Easy! Check out our selection of luxury lip products here.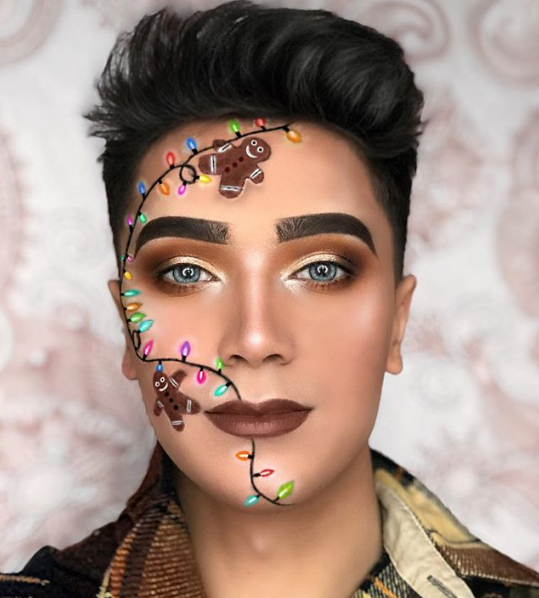 Attending a few Christmas sweater parties this year? Take it to the next level with some Christmas inspired fancy dress makeup, like this gingerbread cookie themed look from Instagramer @makeupalii.
Check out his account for some more wonderful, Winter inspired face makeup, here.
Don't forget to to look after your skin throughout this Winter period. some top tips we recommend for looking after your skin this season would be
Don't skimp on moisturiser.
Stay away from anything to powdery.
Don't be afraid to use primer.
Stick to liquid and cream foundation.
Everyone at the Inception of Beauty HQ, would like to thank you all for your continuous custom and loyalty and wish you a very Merry Christmas and a Happy New Year!